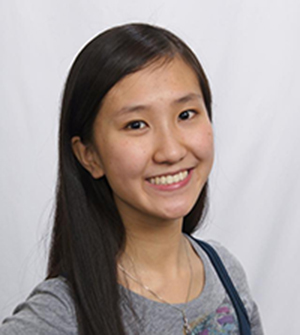 Jenny Liu, a high school intern with the lab, has been named one of the 40 Intel Science Talent Search finalists. The Intel Science Talent Search is the nation's most prestigious science research competition for high school seniors.
Read Jenny's bio from the 2011 Intel Science Talent Search Finalists Catalog:
Jenny Jiaqi Liu, 18, of Orange, Connecticut, studied human-robot interaction for her Intel Science Talent Search computer science project. Her project recruited 62 participants, 18 to 40 years of age, to teach (by demonstration) five short predefined dances to a small robot, named Keepon, that could lean, tilt, bounce, and rotate. Participants were randomly assigned to a robot that showed either human-like, neutral, or irrelevant emotions, as expressed by prerecorded vocalizations. In reality, the robot's performance was solely based on the number of times the volunteer had demonstrated each dance. Jenny found that volunteers were more engaged—and repeated each dance more often—when the robot demonstrated a believable emotional response. She expects her findings will help engineers design robots with which people are comfortable interacting. Jenny is active in the National Honor Society at Amity Regional High School in Woodbridge. An award-winning violinist, she is concertmaster of the Connecticut Youth Symphony and performed at Carnegie Hall. She is first author of a research paper accepted for publication in the International Journal of Creativity and Problem Solving. Born in China and fluent in Mandarin, she is the daughter of Feng Liu and Li Ni.