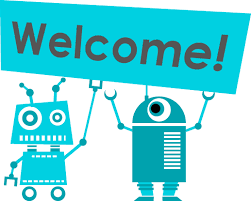 We're pleased to welcome three new Postdoctoral Associates to the social robotics lab!
Chien-Ming Huang received his PhD in Computer Science at the University of Wisconsin-Madison. His research goal is to develop assistive robot systems to improve people's quality of life 
Olivier Mangin joins us from INRIA (French Institute for Research in Computer Science and Automation) in Bordeaux, France where he completed his PhD. His interest lies in understanding how structure may appear in the sensorimotor interaction between an infant or robot and its environment. 
Alessandro Roncone received his PhD in Robotics, Cognition and Interaction Technologies from the Italian Institute of Technology. The goal of his Ph.D. project was to exploit insights from neuroscience in order to implement a model of Peripersonal Space (PPS) on the iCub humanoid robot.