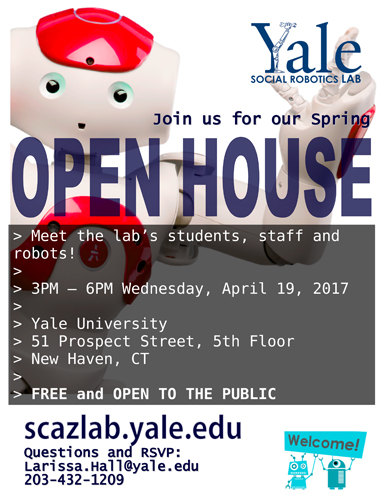 Please join us for our spring open house. This event is fun for all ages and free and open to the public. 
Location: Yale University Social Robotics Lab, 5th floor, 51 Prospect Street, New Haven, CT 
Date and time: Wednesday, April 19 from 3-6PM
What to expect: Come at anytime between 3PM and 6PM to walk through the lab and see live robot demonstrations, overviews of past and current projects, and opportunities to get to know our lab members and their research.
Parking: Parking is not provided for this event. Please utilize New Haven public parking on-street or in garages.